Turkish Citizenship by Real Estate Investment, Reliance on CBI's Professional Experience.
The safest way Citizenship By Real Estate Investment
We are more than a investment consultancy expert. CBI offers all in one solutions that combine overseas real estate investment, immigration and legal counseling services regarding citizenship.

Our expert advisors provides comprehensive consulting services to investors, family businesses, banks and investment company customers worldwide.

Share your dreams with us. Let us offer you personalized solutions.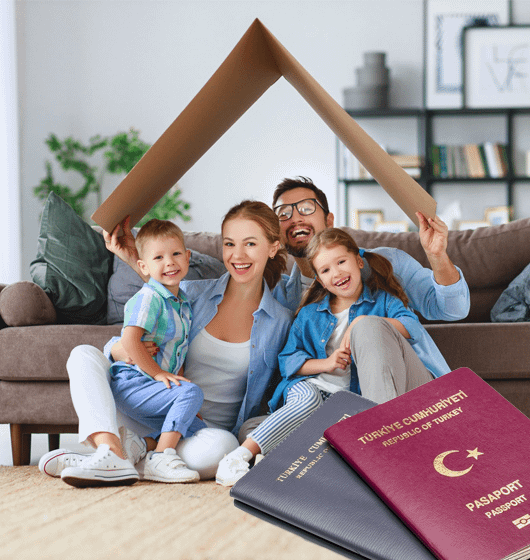 Some unique privileges for choosing Turkish citizenship
The Lastest Opportunities For Investment And Citizenship
Duplex Mansion Life Intertwined With Nature
This Project is a place that remains from the times and the most special memories of a period, when it was the best years of Istanbul. It is a beautiful Istanbul neighbourhood identified with the word elite, where life is continued to be lived as if nothing had changed since those times.
Ultimate Luxury Heart Of İstanbul
This move-inready project, perfectly located in the heart of Istanbul's European side, Taksim, offers its residents to have an ultra-luxurious life. With its unique location on Taksim, Beyoğlu, it surely guarantees to add entertainment, culture, art, sightseeing, food and shopping at the center of your client's life.
New Rising Star In Nişantaşı
In This Project, you will be not just in the center of the city but also in the center of the green spaces. As you catch the rhythm of life, you will also hear the symphony of nature. As much as you will be surrounded by art works, you will also hear the heartbeats of the nature and watch its unique beauty.
Citizenship By Real Estate Investment in Turkey
Foreign nationals who do not work in Turkey but will invest within the scope and amounts determined according to the Presidency's decision, as well as their spouses and children under the age of 18, can acquire Turkish Citizenship as an exception. Foreign nationals who have purchased a real estate (such as a house or workplace) worth at least 400.000 USD (USD / US Dollar) and their spouses and children under 18 years of age can apply for Turkish citizenship as an exception. Real persons of foreign nationality are given the right to acquire Turkish citizenship through exceptional procedures, in case they purchase real estate worth $400,000 or more.
Required Procedures For Real Estate Investment
For this purpose, foreigners must: purchase real estate worth at least USD 450,000. In the application for citizenship, it should be stated in the land registry that the real estate was purchased for this purpose, and the foreigner should declare that he will not sell the real estate for three years.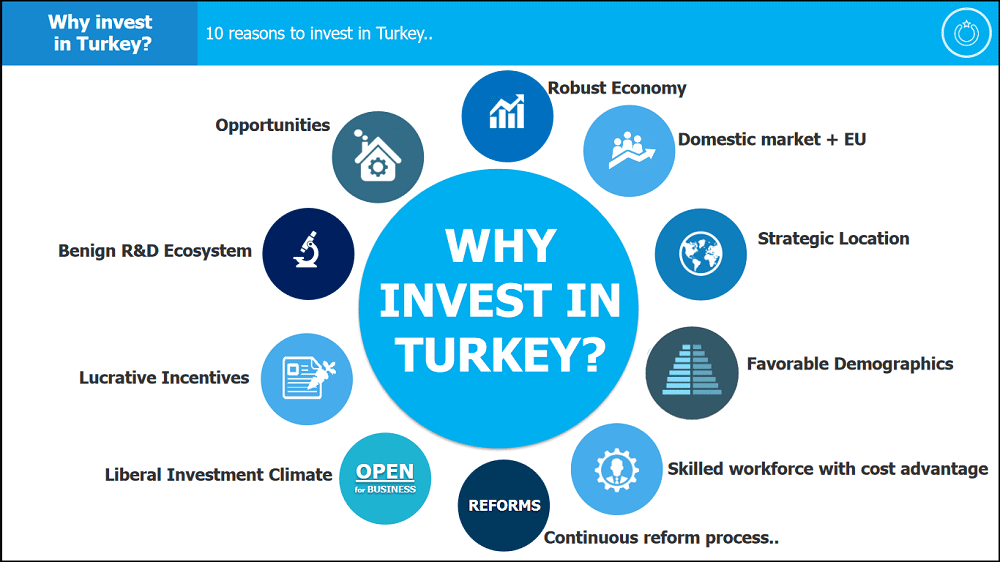 1-The value of the immovable(s) will be determined through an official evaluation to be carried out by the valuation companies announced by the Banking Regulation and Supervision Agency (BDDK). In the Real Estate Valuation Report, the value of the property(s) must be at least $400,000. (The issue date of this Immovable Valuation Report must be at most three months prior to the date of citizenship application. The said valuation report will be considered valid until the transaction is completed.)
2-Immovable(s) subject to acquisition; The foreign person must not be registered in the land registry on behalf of any foreign real person, including his spouse and children, or it should not be one of the immovables transferred by the foreign person, his spouse, children or any foreign real person ımmovable properties purchased before 12.01.2017 will not be considered as part of citizenship acquisition. In addition, the immovable subject to the acquisition must not be one of the immovables registered in the name of the company of which the foreign real person to be acquired is a partner or manager.
3-The relevant application will be sent to the Ministry of Interior, General Directorate of Population and Citizenship Affairs, Department of Foreign Affairs through the Land Registry Office of the Ministry of Environment and Urbanization.
4- When the land registry procedures are completed, the foreigner acquires the right of residence or citizenship by sending the certificate of conformity to be issued for the owner of the real estate.
In fact, the citizenship process of foreign nationals by investment is a process that can be carried out very practically and quickly, and has its own unique subtleties. Therefore, it is extremely necessary to evaluate each stage separately in itself. For all transactions, CBI facilitates the work of foreign investors and is at your service with its expert and experienced staff.
Required Steps For Turkish Citizenship Application Through Real Estate Investment
1- Obtaining a Tax Registration Number
The tax registration number can be obtained from any tax office and the original passport and photo are required.
3-Finding the real estate
It must meet the conditions of having one or more properties with a total value of 400.000 USD or Turkish Lira in foreign currency, completed or near completion, with an occupancy permit, ready construction servitude or title deed, and suitable for official valuation measurement.
5- Obtaining a certificate of conformity
Official valuation study is provided upon request and application is made to the Ministry of Environment and Urbanization.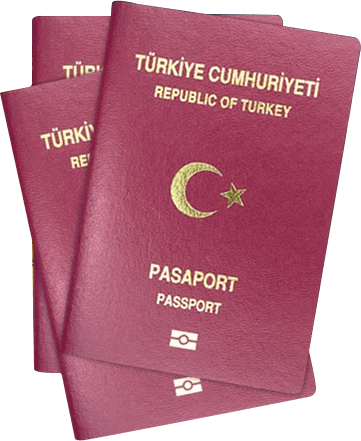 2-Opening a Bank Account in Turkey
While the original passport and tax registration number are required, an official document showing your current address is required.
4-Purchase the real estate
By making payment via bank transfer, title deed and/or notarized sales contract / sales promise contract, which states that it will not be sold for 3 years, is received.
6- Application for Turkish Citizenship
The necessary documents are collected and an application is made to the General Directorate of Migration Management.
We're here to share story & more news